WATERLOOVILLE PRECINCT ROCKED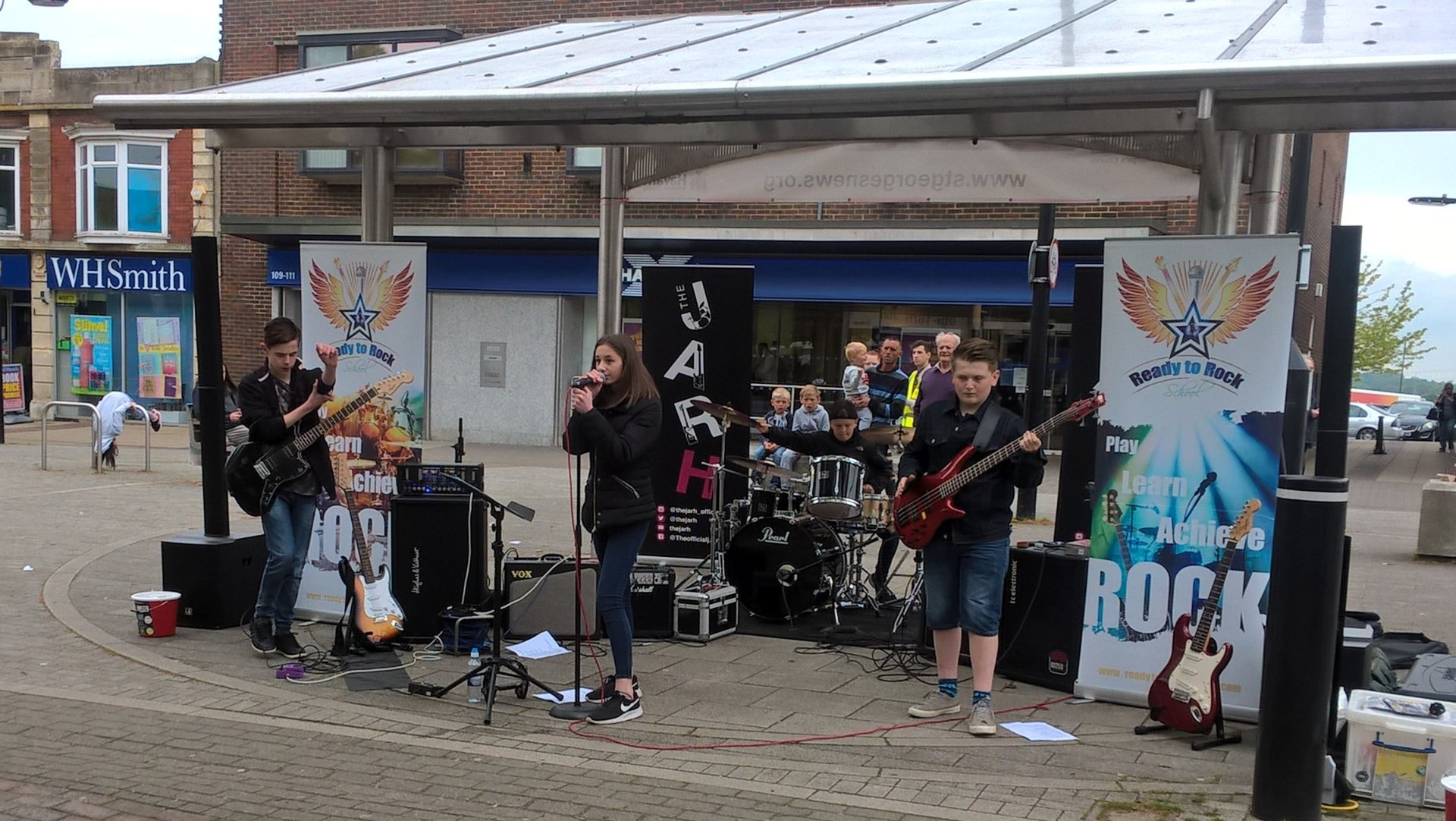 Waterlooville's Precinct Saturday shoppers were rocking to the sound of the Ready To Rock School, with founder and local rock vocalist, Mark Thompson-Smith, hosting proceedings.
The event, organised by Waterlooville Events Team, is the first of many concerts across the summer covering many genres to suit all tastes.
Mark said " These events are a great opportunity for the local community to see the talent that is around their area. Bringing my young, teenage and adult rockers to play also provides them with the chance to build up on their skills and gain valuable experience playing live in front of an audience. They all had a fantastic time!"
For more information contact www.weteam.org.uk & www.readytorockschool.com
1st band - Young band Daniel Woods, George Paddon- White, Anthony Harvey, Jack Douglas, Joshua Marchant & Louis Bastable.
2nd band - THE J.A.R.H - l Riley Hawley, Holly Barnett, Jacob Simmons & Albert Trevellick
3rd band - CRISIS! - Steve Turnbull, Mike Mardlin, Julie Wheeler & Louis Bastable
Waterlooville is the place to be this summer with lots of exciting events taking place.
Check out Facebook page Events team or blog www.weteam.org.uk