Welcome to the New School Year!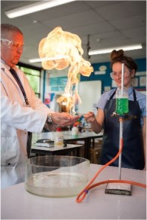 September has marked a new start for Warblington School and a smart new uniform, chosen by the students and parents, is being worn impeccably around school and in the local community.
Late September saw the school open its doors to local Year 5 and 6 students and parents, which proved very popular with visitors commenting on the 'excellent behaviour' and 'really positive working environments'. All this has come on the back of our successful GCSE results in the summer which we are incredibly proud of, particularly the number of top grades (grades 7 or better) achieved by the year group. We are also delighted to have our first student to achieve grade 9's in every subject!
Our motto of 'Excellence is our Expectation' is becoming embedded in our school ethos, giving students a high quality education alongside the skills to develop personally is fundamental to all we do. It really is a great time to be a member of our thriving community.
'fantastic sports facilities' 'really welcoming staff and students' 'good to see such a great learning culture'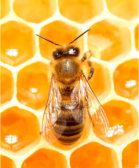 Warblington School is Buzzing
Thursday lunchtimes at Warblington school is a hive of activity as students meet to try and make the school site more appealing to bees and butterflies. One in three mouthfuls of food wouldn't exist if it wasn't for bees and other pollinators. Over recent years there has been a decline in insects and this community project has been set up to try and help. Part of the Buzz Off project is to plant more flowers around the school area to encourage these amazing creatures and the school is looking for donations of seeds to plant in the school gardens. So if you have any seeds that you can donate to the project the school would love to hear from you so give us a buzz!