The role Portsmouth Water played leading up to and during WW2
As our nation has reached key anniversary milestones over the last few years, the interest in the history of the Second World War and the sacrifices and achievements made by so many of our people at that time has never been stronger.

The role Portsmouth Water played during the war especially considering the pivotal role the city of Portsmouth played has been of interest to me for many years. During some research, I came across, whilst looking through our own archives, a somewhat unusual publication entitled "War and Water" produced in 1945.
I thought that there would be some interest in this information so decided to produce the publication again. The text has deliberately not been changed from the original wording but we have added photographs from both our own archives and our friends at the Portsmouth News in order to support the text.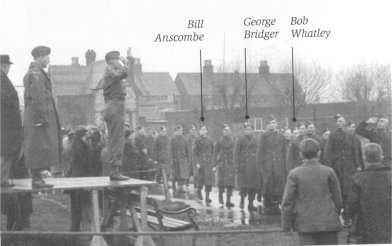 The publication details events involving Portsmouth Water in the years leading up to and during the Second World War including the preparations for "D-Day". For example, the excerpt below details the collaboration required between Army Personnel and the Company to ensure water supply would be plentiful for the massing troops preparing to invade France.
As the risk of invasion "inwards" receded, so the preparations for invasion "outwards" gradually developed. It was fully expected that "D-Day" for the invasion of France, when it came, would provoke a violent enemy reaction. Most of the precautions taken to meet the air-raid contingencies were therefore kept in being and the Company's employees took part in local exercises organised by the Garrison Commander, primarily to ensure uninterrupted troop movements. A large number of military transit camps were set up in the woods and copses in the outlying districts for which temporary water supplies were installed; numerous roadside water points were also provided
The publication describes how preparations were being made nearly 5 years before the outbreak of war to ensure that the strategically important city of Portsmouth was able to deal with the aftermath air raid attacks and prepare for possible enemy invasion.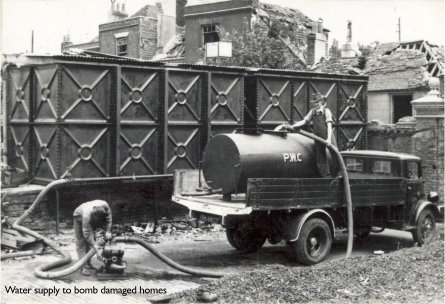 Whilst most publications deal with the actions and sacrifices of those in active military service, this publication reminds us of the great efforts made by those who stayed at home; from a Portsmouth Water perspective it illustrates how our employees put their lives in danger by ensuring water was supplied throughout the conflict often whilst bombs were still falling. Two members of staff paid the ultimate sacrifice whilst doing just that.
It is hoped that people will find this chronicle of Second World War events through the eyes of Portsmouth Water of interest.
The full publication is available for download from our website at www.portsmouthwater.co.uk.
By
Ian Limb, Portsmouth Water