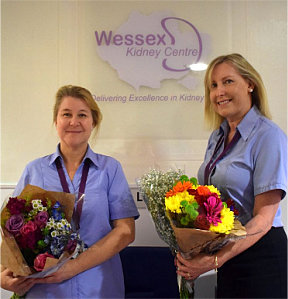 The Fund-raising team at Queen Alexandra Hospital, Cosham are looking for a volunteer to help deliver flowers, to reception areas across the hospital on Thursday's.
This is a fun opportunity to brighten up the hospital, meet staff and to make a difference to patients who welcome the sight of beautiful and colourful flowers.
Each week, the flowers are kindly donated by the Sainsbury's store in Farlington.
If you have a spare couple of hours on a Thursday and are interested in volunteering for the charity, the Fund-raising Team would love to hear from you.
To speak to a member of the Fund-raising Team about this opportunity, please contact 023 9228 6000 Ext: 5927, fundraising@porthosp.nhs.uk