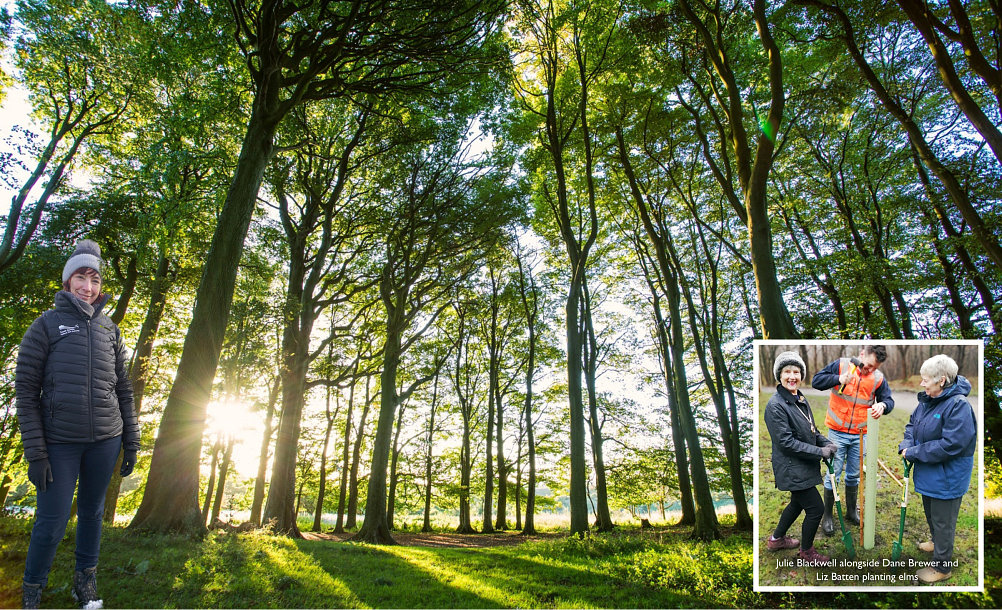 As the warmth of spring sunshine bathes the South Downs, thousands of new life-giving trees are sprouting up from the soil.
It's been a busy few months because well over 11,000 trees have been planted across the region – on top of 10,000 trees planted during the previous winter.
Now the inspiring initiative, called "Trees for The Downs", is putting out the call for new applications for even more tree planting in 2022.
Applications are welcome from landowners, farmers, parish and town councils, schools and community groups in the National Park.
The call-out comes after a tremendous public response to the Trees for the Downs campaign, which launched three years ago.
So far, almost £200,000 has been raised by the South Downs National Park Trust, the official independent charity for the National Park, which has set its sights on raising £260,000 to be able to plant 100,000 trees in total.
The tree planting is restoring those lost to pests and diseases, including Ash Dieback and Dutch Elm Disease, as well as creating new habitat for wildlife and amenity value for local communities. The trees will be a mixture of disease-resistant elm trees and native species, such as oak and black poplar. Sites include schools, farms, recreation grounds and historic parks.
The Trust is working with the National Park Authority's woodlands team to deliver the project.
Sonia Lorenzo Martín, Woodlands Lead for the National Park Authority, pictured left said: "We've worked really hard with partners this winter to plant all these new trees and are excited to plant even more later this year.
To find out more about making an application for Trees for the Downs, visit: www.southdownstrust.org.uk/trees-for-the-downs/
The deadline for applications is 15 May and the trees will be planted between December 2022 and February next year.