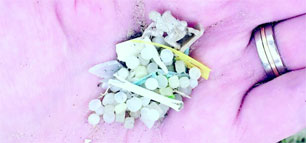 Lissie Pollard from the Final Straw Solent initiative says that as well cutting out the use of single use plastic bags, bottles, straws and coffee cups. Here are three 'swaps' that we can make to help:
Toothbrushes - switch to bamboo ones, they have a biodegradable bamboo handle and many will have BRA-free nylon bristles. They clean teeth just as well as a standard plastic toothbrush but are far better for the environment.
Plastic cotton bud sticks. We find thousands of these on our regular beach cleans, and it's easy to buy paper sticks instead.
Plastic cutlery. Why not get your own travel set to take with you so you don't need to throw plastic knives, forks or spoons in the rubbish bin?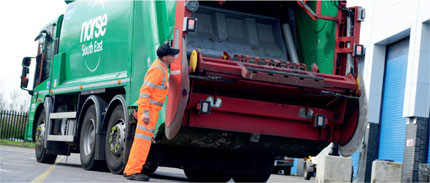 Check what your council recycles
There is a useful government website link where you can put in your postcode to see what your local council recycles: https://www.gov.uklrecyclingcollection
Remember, if you are new to the area, what can be recycled locally may be different from where you lived before.
'A Frame' litter pick stations

Final Straw Solent have teamed up with a number of local businesses to provide litter picking equipment and bags for people to help keep the area clean.
"The A-frame '#2minutebeachclean' boards have litter-pickers that people can borrow and litter collection bags if they wish to help clean up the surrounding area'
Bianca Carr from Final Straw Solent says: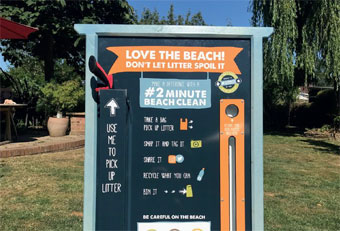 "The idea is that people take one of the litter-pickers and spend a few minutes filling a bag from litter on the beach. They can then empty the bag into the nearest waste bin, return the picker for someone else to use, and pop the used bag into the station's used bag bin."
"There are currently eight stations located at sites around the area, sponsored by local businesses who take responsibility for putting them out each morning, ensuring they have enough bags throughout the day, and taking them in when they close for the day."
"People help promote the facilities by sharing photos using the hashtag #2minutebeachclean and #finalstrawsolent on twitter or Instagram or posting on Facebook It all helps to get the message out there" .