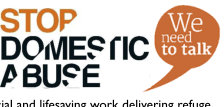 A local charity supporting victims and survivors of domestic abuse has secured £291,608 from The Ministry of Housing, Communities & Local Government's Domestic Abuse Safe Accommodation: MHCLG COVID-19 Emergency Support Fund which is part of the Government's package of support for the most vulnerable in society.
This funding will ensure that Stop Domestic Abuse can continue operating safe accommodation services and keep bed spaces open for victims and their children fleeing from abuse during COVID-19 emergency. Stop Domestic Abuse will be able to ensure that safe accommodation services can help more victims access these life-saving services.
Within these funds the Government recognise the need to protect specialist domestic abuse providers such as Stop Domestic Abuse which provide trauma-informed services to those affected by domestic abuse.
Stop Domestic Abuse led a consortium bid with their specialist domestic abuse partners Andover Crisis Support Centre and The Hampton Trust. This funding will support a further 360 victims of domestic abuse and their children across Portsmouth and Hampshire.
Stop Domestic Abuse currently provide 13 refuges (over 16 premises) in Hampshire and Portsmouth supporting 89 women with their children at any one time.
Since 23 March 2020:
Stop Domestic Abuse referrals have increased 11.5% compared to February 2019.
National Domestic Abuse Helpline has seen a 66% increase in calls.
Self-referrals to Stop Domestic Abuse increased 37.5% in May.
Stop Domestic Abuse expect referrals for help and support to continue to increase as there are more opportunities to leave the home: schools re-open, A&E and GP visits return to normal levels, Health Visitors and Social Workers resume home visits and other agencies resume normal service.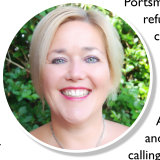 Claire Lambon CEO says@ "We are delighted to be successful in this round of funding in order to continue our crucial and lifesaving work delivering refuge accommodation. As 'lockdown' is eased; those victims that have been forced into lockdown with a perpetrator of domestic abuse will have more opportunities to seek help and it is vital that we are adequately resourced to meet their needs. However, this funding is both short-term and for safe accommodation. Both our refuge and community-based resources need to be adequately funded moving forward as the long-term trauma impact on women, children, young people and men living with domestic abuse during 'lockdown' will be significant. The effects of lock down will be felt in domestic abuse services for years. We are continuing to deliver services across Portsmouth and Hampshire and our refuges remainl open. Please do contact us for help and support. Our vision is a world without domestic abuse. We will not stop until domestic abuse does". All of Stop Domestic Abuse's Refuges remain open and can be accessed 24 hrs by calling 033 0016 5112 and following the answerphone instructions.
If you would like to know more about the work of Stop Domestic Abuse, please visit www.stopdomesticabuse.uk.
If you are affected by domestic abuse, please contact Stop Domestic Abuse on the advice line number: 0330 016 5112. If you are in Portsmouth, call 02392 065494.