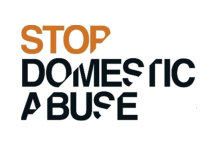 Hampshire based charity Stop Domestic Abuse visits local venues to raise awareness across our communities around International Women's day.
Stop Domestic Abuse celebrated International Women's Day on the 8th March by joining the movement that supports this year's theme celebrating women's achievements, raising awareness against bias and taking action for equality.
To raise awareness of the impact of domestic abuse on women, Stop Domestic Abuse hosted a variety of information events across Hampshire.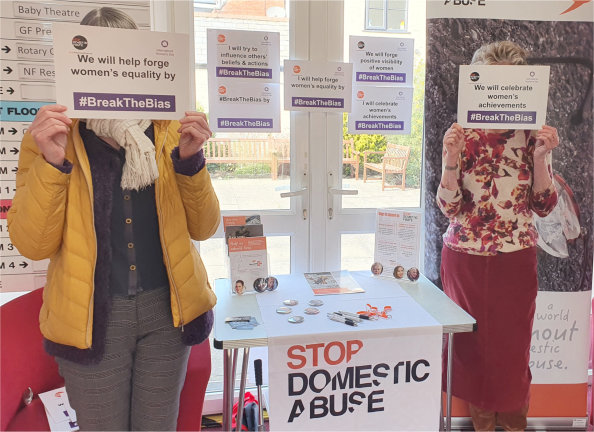 Staff went to venues including Havant's Meridian Centre with pop up information stands encouraging members of the community to learn more about these topics, find out how to join the campaign to spread awareness, and to learn where they can go if they need some confidential advice.
Stop Domestic Abuse also joined forces with an orange illuminated Spinnaker Tower in support of the charitable cause and have been undertaking fun activities such as glass painting and tie-dying clothes across the seven refuges in the area.
International Women's Day is a global day celebrating the social, economic, cultural and political achievements of women. The day marks a call to action for accelerating women's equality. Anyone but particularly women can be victims of domestic violencs.
Stop Domestic Abuse works tirelessly towards its ambition of a world without domestic abuse by campaigning and delivering direct services to affected victims and perpetrators.
It is estimated that 25% of women experience domestic abuse and the number of police recorded domestic abuse-related crimes in England and Wales rose 6% in the year ending March 2021 to 845,734 (Source: ONS Domestic Abuse in England and Wales overview November 2021).
Stop Domestic Abuse CEO, Claire Lambon says: "We are delighted to be able to get out into the local communities and hold these information sessions highlighting the impact of domestic abuse on women.
Whilst both men and women may experience incidents of inter-personal violence and abuse, women are considerably more likely to experience repeated and severe forms of abuse, including sexual violence.
The latest figures show that out of an estimated two million victims of domestic abuse in the last year, some 1.3 million were women. The majority (70 per cent) of victims of domestic violence deaths are female.
On average over 90 per cent of defendants in domestic violence court cases are male and over 80 per cent of victims are female. Every week in the UK, two women are murdered by a partner or ex-partner.
We do need to challenge cultural stereotypes which still assume that the perpetrators of domestic violence are men and the victims are women. However, at the same time, we must recognise that the majority of perpetrators are men. We still live in a patriarchal society where men have more power, more sense of entitlement, and (on average) more income than women. To ignore the impact of gender on domestic violence does a disservice to people of any gender.
If you live in Hampshire and are experiencing domestic abuse, you can get confidential advice by calling the Domestic Abuse Advice Line on 03300 165 112.