THROUGH THE GLASSHOUSE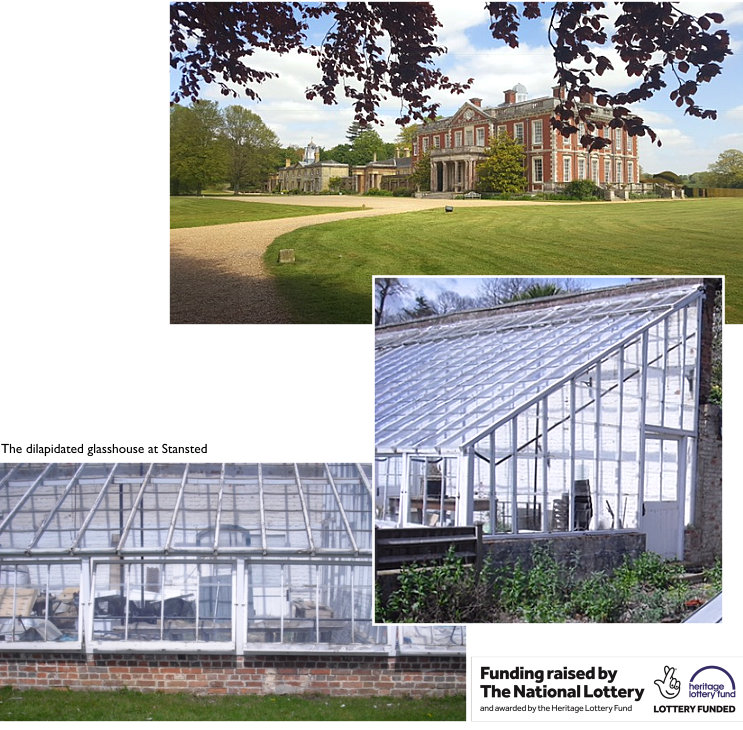 Stansted Park Foundation is delighted to announce that it has secured first stage funding from the Heritage Lottery Fund (HLF) towards a new visitor centre and exhibition of the Ponsonby family.
The award is a vital step in beginning important restoration work to the derelict Victorian glasshouse, one of a pair in the estate's Walled Gardens. The second was restored in 1999 and houses the popular Pavilion Tea Rooms. The Foundation will receive initial funds from the HLF to support the initial stages of the final project.
The 'Through the Glasshouse' project puts Stansted Park's rich heritage right at the core of the site. A wide range of activities will encourage participation from audiences of all ages, including a Visitor Welcome and Information point, exhibition space and workshop rooms along with formal and informal education programmes.
One of the key aims of the project is to introduce Stansted's visitors to its landscape and rich history – including its most recent owners, the Ponsonby family.
'I am in no doubt that the proposed conversion of the dilapidated structures in the Walled Garden to a Visitor and Education Centre will secure the future of these historic structures and provide much needed interpretation facilities for visitors. More people, young and old, will be able to understand the significance of this important country house and its relationship with the landscape in which it sits,' said Dr John Godfrey, Chairman, Sussex Heritage Trust.
In 2016, the Stansted Foundation secured ownership of the nationally significant Ponsonby Family Archive Collection, which brings alive the extraordinary stories of one of the country's most influential families. The substantial archive comprises medals, miniatures, letters, photographs and personal documents, including hand-written notes from Queen Victoria to Sir Henry Ponsonby, her private secretary.
Other highlights of the collection include Frederick Ponsonby's sword, which saved his life at the Battle of Waterloo and is considered to be one of the nation's most important surviving artefacts from the battle.
James Cooper, Director of the Stansted Park Foundation, said: 'We are very excited at the new facilities the project will offer visitors to connect directly with Stansted's rich heritage. They will move 'through the glasshouse' and out into the wider estate with a greater understanding of the history and significance of the site.'