Children's literacy charity Schoolreaders is looking for more volunteers who can help spread the joy of reading to children in Hampshire primary schools – especially around Havant and Hayling Island.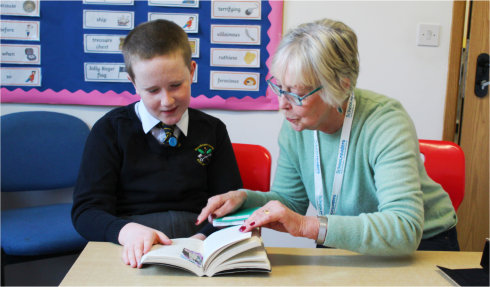 Schoolreaders is looking for volunteers of all ages – from students to retirees - who can listen to children read in a local primary school, especially at those schools where children require support the most.
Worryingly, 1 in 4 children leave primary school every summer unable to read to the expected standard and the Schoolreaders scheme is now more in demand than ever, particularly to help those children most disadvantaged following the education disruption caused by Covid lockdowns.
Schoolreaders volunteers act as trusted role models in the classroom alongside the class teachers, not only helping children improve their reading but also by being a positive influence.
Schoolreaders volunteers are asked to listen to children read once a week during term time and to commit to an academic year. By applying now new volunteers will be matched as quickly as possible to a partner school and be ready to start once they have completed a mandatory DBS check and virtual safeguarding training.
To find out more or to apply today to be a Schoolreaders volunteer in primary schools with the greatest need in Hampshire, visit Schoolreaders.org