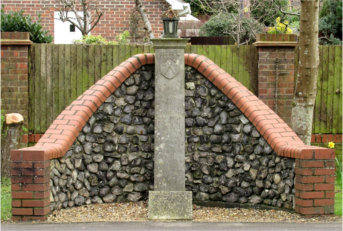 Rowlands Castle in the Second World War and the D-Day Model Railway
Looking at Rowlands Castle today it is difficult to imagine what a hive of activity it was in the run up to D-Day in 1944.
However a good idea can be obtained from a new booklet of this title that has been compiled by Ralph Cousins.
In it is a record of the memories of some of the residents at the time which has been put together by Paul Marshman. Also included is a description of the model railway constructed by Peter Goss which gives a good illustration of the military build-up.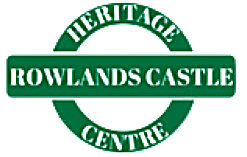 In 1944 Rowlands Castle was chosen as one of the many infantry 'de-training' stations in the south coastal area from which troops were transported by lorry into local camps in preparation for the Normandy landings. The village green was covered in brick rubble sent up from Portsmouth and the area was used as a tank repair depot. Military vehicles of all description were parked up in surrounding roads and the troops were reviewed by King George VI on 22 May.
Copies of the booklet may be obtained for £7 from Paul on 023 9241 2028 or Ralph on 023 9248 4024 and can be read on-line at thespring.co.uk/heritage/local-history-booklets/. The model can be viewed at Stansted House from Easter to the end of September on Sunday, Monday, Tuesday and Wednesday's from 1 to 4pm.