The Repair Café Havant finally opened its doors at the Pallant Centre for a soft trial run on July 3 and what a successful event it was with many items brought for repair by willing volunteers offering their exceptional repair skills and friendly feedback where needed.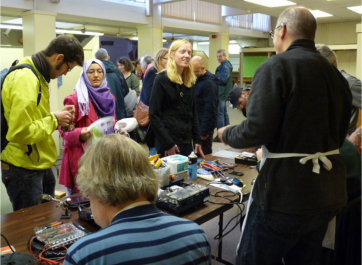 This first session was deliberately low key and not fully open to the public to enable the organising team to make sure that such events can be run safely.
As such we would like you - nearer the time - to invite friends and family to bring their items in for repair on 3 July - understanding that they may only be able to provide friendly feedback where needed.
The Repair Café Havant will be opening to the public on the following dates, so please register a repair slot on the website: booking form at: https://www.repaircafehavant.org.uk
Sat 7 August at The Pallant Centre PO91BE from 10 - 12
September - date TBC