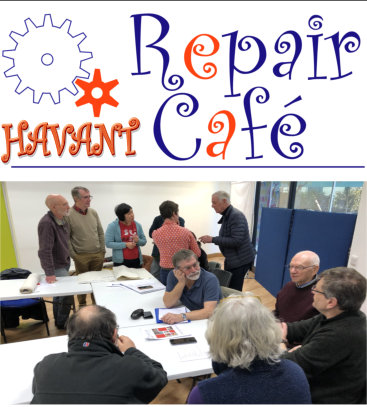 I hope everyone is staying safe and well.
As you will have guessed, preparations for the launch of Repair Café Havant have been put on hold while the country responds to the unprecedented public health emergency.
A huge amount of goodwill and effort has gone into getting the Repair Café to the point where it is ready to launch. Next month we had planned a briefing session for volunteers and a soft launch ahead of the full launch in June. All of these have been postponed.
The work that has been done so far has not have been done in vain. At the moment priorities are elsewhere but support for each other in the community is now more important than ever.
If you want to keep up to date with Repair Cafés then do have a look at some of the information and case studies from Farnham Repair Café:
https://cfsd.org.uk/events/farnham_repair_Café/
Meanwhile Repair Café Portsmouth is offering virtual repair advice: https://repairCaféportsmouth.wordpress.com/2020/03/13/covid-19-update/
This is something that we could explore doing via the Repair Café Havant Facebook group as and when appropriate. And please do use the Repair Café Facebook group if you want to reach out to people online. https://www.facebook.com/groups/424620051534056/
We plan to get preparations back on track as soon as is practical.
Do email with any questions or suggestions.
Best wishes
Anne and Philippa, Repair Café Havant set up team