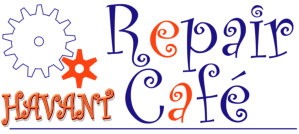 A Repair Café is coming to Havant this spring and is seeking volunteers before it opens its doors for the first time.
Repair Cafés are community places where the public can bring items that need mending and work with a repair volunteer to get them working again.
The aim is for the Havant Repair Cafe to run once a month - starting with a central location and then extending out to other locations.
The Repair Café movement began in Amsterdam in 2009 and today there are over 2,000 repair cafes worldwide. Collectively they saved around 350,000 kilos from going to waste in 2018.
If you have customer service or repair skills and would like to offer a few hours a year be part of the Repair Café Havant volunteer team please do get in touch!
As well as people with repair skills the Repair Café relies on other host volunteers to welcome members of the public, match them with a repairer and generally keep everything running smoothly.
We are also looking for people who will bake and bring cakes and biscuits and serve drinks while the Repair Café is running. For further details and volunteer form Email: RepairCafeHavant@gmail.com