Havant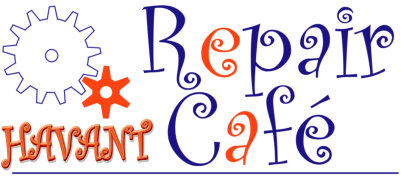 Following on from the phenominal success of the Portsmouth Repair Café started by Clare Seek, a meeting was held on the 30th November at the Meridian Shopping Centre in Havant to gauge interest in forming a similar arrangement in Havant - and who knows if Emsworh, Hayling Island, Waterlooville or anywhere else to that matter within the postcode districts served by Postcode Publications.
Clare Seek kindly travelled up from Portsmouth to address those present (see left) and tell everyone how the Repair Café idea works. Those interested in taking part left their contact details.
Catherine Billiam of Community First gave her own time with Phillipa Grey to organise and chair the event with the kind co-operation and invaluable help of Rob Fryer - Manager of the Meridian Centre.
A total of forty-seven people attended the get together demonstrating a level of exciting interest in the idea it having been promoted previously on social media.
A small group of volunteers will now visit the Portsmouth Repair Café to better understand how one in Havant might work, and decide who will lead the project. Several locations under consideration.
If we have your contact details and you unfortunately were unable to attend the get togther then never mind, we will contact you and keep you in the loop as things progress towards our very first Repair Café .
Just direct your communications to: repaircafe@postcodepublications and we will add you to the mailing list.