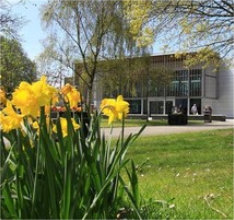 A National Day of Reflection was honoured on Tuesday 23 March – the anniversary of the UK going into the first national lockdown – to remember all those who have sadly passed away during the pandemic and to show support for families who are grieving.
The National Day of Reflection included a minute's silence at noon to reflect on those who have died, daffodils were placed in windows, as a symbol of hope; and online talks featuring people who are bereaved, celebrities and expert panellists sharing experiences and answering questions.
As night fell, the nation were invited to appear on their doorsteps at 8pm with candles, torches or simply lights from their mobile phones - for a minute of silence sharing a beacon of support in these incredibly tough times.