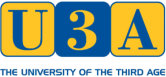 Following the recent Havant U3A AGM, members old and new have signed up to their chosen interest groups for another year. Some will have joined new groups for a fresh challenge with many of us staying with our tried and tested favourites.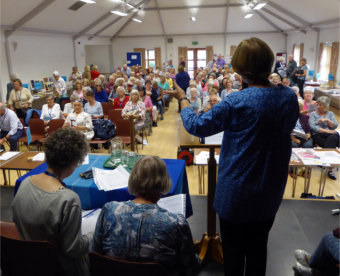 With autumn 'the season of mellow fruitfulness' well and truly here all groups will have met at least once. The ever popular History Group had as its subject 'The sinking of HMS Royal George' which happened in August 1782 off Spithead with the loss of 900 lives. Men, women and sixty children drowned as the ship attempted routine maintenance whilst loading provisions. This very moving story was told with slide images and poetry by U3A members Tom and Denise Bennett. The beautiful poetry written by Denise capturing for us the ships last hours.
Reflection and remembrance will also feature at the General Meeting on the 15th November at 2.30pm. when Professor Brad Beaven will give a presentation on the Social and Cultural Consequences of the First World War in Britain. This will be a very special afternoon coming as it does so close to the 100th Anniversary of the WW1. Armistice.
For those of you who met some of us this Summer at The Bedhampton Summer Show, St Faiths Flower Festival, the Stride Centre events or have seen the U3A display in Havant Library and not yet made it to Bedhampton Community Centre, this could be a good opportunity to visit, complete a membership form and join us. The timing could not be better as tickets for our Christmas Party will be available to purchase. Always a lively event, this year following a glass of wine and the buffet there will be Gilbert and Sullivan songs for our enjoyment, a seasonal Quiz and also a chance to join together in festive songs and carols.
We look forward to seeing you in the very near future.
Please find us on line at: www.havantu3a.org.uk