WE EXIST AS A NOT FOR PROFIT VOLUNTEER ORGANISATION TO SUPPORT COMMUNITY PROJECTS
Why not contact us at infor@postcodepublications.com to see how we might be able to help with your ideas and projects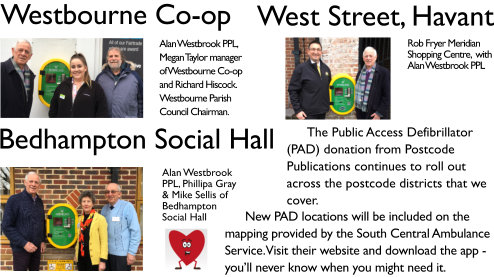 Postcode Publications (PPL) was established six years ago to generate funds for community projects.
Since 2012 we have supported many projects for community benefit throughout the PO7 to PO11 postcode districts.
We do not employ anyone, relying on stories and information received from the community for our content. We are non-political, and have no affiliation to any political party as some might seek to portray us.
We are keen to support local enterprise and those interested in putting their efforts into improving the community in which they live. We have provided many tens of thousands of pounds which now benefit recipient organisations to further their objectives.
We rely on advertising and corporate support revenue, so why not advertise with us and at the same time support your community rather than those profiteering from the community under the guise of their local commercial publications.