Sophisticated Scam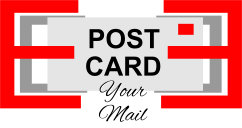 Sheila Stakim, of Emsworth Chiropractic Clinic, was recently targeted by a fraudster who scared her into handing over £1,910. The scam was in two parts and was initially set up over two years ago.
Back in 2017, Sheila answered a telephone call. The caller said he was working with the police to produce a booklet about drugs awareness. The booklet was to be distributed to all the children at Bourne Community College.
The company was looking for local businesses to help support this venture financially. It sounded like a worthy cause. Sheila asked them to send all the information in the post and she would think about. A few weeks later, a copy of the drugs booklet arrived. Sheila did not like the way drugs information was presented and thought the content was not suitable for children. A few days after that, she received a telephone call asking if she received the booklet. She said she had received it, but was not interested. She heard no more.
Fast forward to January 2020. Sheila received a telephone call from a man who said he was an enforcement officer working for a high court enforcement company, and gave her his name. He said he was a certified bailiff. He invited Sheila to check him out on the company's website, which she did. He said he had been employed by the courts to recover a debt of £2,388 and that he was on his way to Emsworth Chiropractic Clinic to collect the debt. There were additional costs for his visit and the total amount to be collected was £3,112.20. He would be there within half an hour. Sheila was shocked. She told him she did not owe any money to anyone. He said she had entered into a contract on the phone to pay a monthly subscription of £199 for a year for the drugs booklet. He said the phone calls in 2017 had been recorded. He said if she did not want to proceed, she should have cancelled within 14 days in writing. He said the case had been brought to court and there was enough evidence to judge that there was a debt. The case had been heard in her absence because she had not replied to any correspondence on the matter. Sheila kept telling him she had not received any correspondence, but the caller insisted he had evidence that it had been sent. He warned Sheila that this would put a black mark on her credit score and that she would have a county court judgement against her if she didn't pay.
By this time, Sheila was scared witless never having been in such a situation before. After further discussion, the caller asked Sheila if she would like him to contact the solicitor who brought the case to ask if they would come to an immediate settlement, although he couldn't promise they would. The caller named the solicitors and said he was going to ring them. He rang Sheila back a few minutes later and said if she sent the solicitor £1,910 instantly, the debt would be settled. He told Sheila she could make a counter claim to the court, on the basis she had not received any documents. This would go before a judge. The solicitor would then have to refund the money, because she had not yet had a chance to respond. The caller said he would send all the forms required for the counter claim for Sheila to complete. By now, Sheila's head was spinning. In a state of panic, Sheila sent the money via Internet banking to what she thought was a solicitor. In reality, it was going to the fraudster's bank account. The fraudster rang back and said the debt was now settled and his job was done. There would be no black mark against her credit rating or CCJ. He apologised for dropping such a bombshell and said there was no need for him to contact her again.
Sheila suspected she may have been scammed. She discovered the fraudster had been impersonating both the bailiff and the solicitor. Sheila informed the police and her bank. She has heard nothing further and has been advised by others that she is unlikely to, as cases like hers are rarely followed up.
Sheila hopes by telling this story, other people will be less likely to fall for a scam like this. As well as the financial loss, it is extremely frightening and distressing to be on the receiving end.