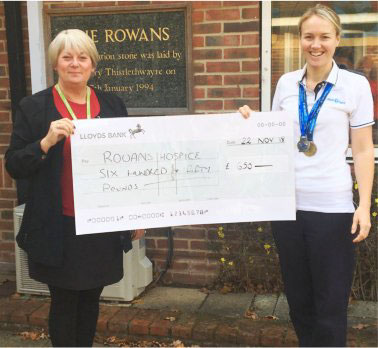 Natalie March, from Physio-logical raised £650 for Rowan's Hospice after completing the Great South Run and her first half marathon.
The Rowan's Hospice is a charity that supports people living with life-limiting llnesses, their families and carers in Portsmouth and South East Hampshire.
Natalie said "I am really pleased to support the Rowan's Hospice. The care they gave my mother-in-law Lesley March, who sadly lost her fight with Cancer at just 60 years old, was amazing.
The support they have given to the whole family has been brilliant too".