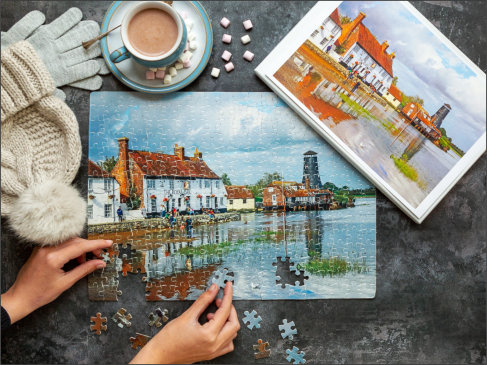 A Photographer who specialised in photographing four-legged pets has swapped paws for puzzles with his new venture.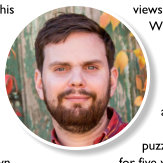 Photographer Olly Clarke, from Westbourne, was forced to put his pet photography business, Paws and Claws Photography on hold due to lockdown restrictions.
The 30-year-old decided to launch a new business, to not only allow him to continue doing what he loves and taking photos, but to keep people entertained throughout lockdown.
The new venture, Puzzle Crazy, takes Olly's photos of scenic locations around the Portsmouth area and turns them into jigsaws for people to complete at home.
The idea came after he ordered a jigsaw online as a gift and was left with a low-quality item that he wasn't satisfied with, so he decided to make his own.
He has been walking around different local areas daily since September, taking photos of the beautiful locations, before turning them into puzzles – including one of Emsworth and Langstone Harbour.
There are also puzzles of scenic views of Bosham, Shoreham, West Wittering and Arundel Castle.
Since launching the business in June, he has shipped puzzles across the world, including to America and Poland.
Olly said: 'I call it my puzzle pivot. I ran my business for five years before Covid hit, so when I was unable to do what I love, I was gutted, so I'm so glad I've found something that, not only allows me to continue doing what I love, but helps people get through lockdown.
Olly also produces personalised products and has created puzzles of newly born babies for parents to send to their families, nostalgic family photos and even a spitfire puzzle.
Olly said: 'The puzzles have a lot of relaxation benefits; they can ease anxiety and help people unwind. They've definitely been more popular over lockdown – £10m worth of puzzles were sold last year and I can see why.'
Olly plans to travel across the UK when restrictions ease, to photograph beautiful locations further afield to turn into puzzles.
You can purchase a puzzle at: https://puzzlecrazy.co.uk/