Right at Home in Havant are excited to announce that the hugely popular Pen Pal Scheme, in partnership with Mengham Infant school, is soon to be starting again.
If we can get enough interest from older persons to participate then the scheme could be extended to include the Junior school.
So, what is the Pen Pal scheme?
Launched in September 2019 it has proven to be an enormous success, so the scheme is going to restart this September at the beginning of the academic year.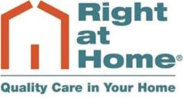 The Pen Pal scheme is such a lovely idea, it gives our clients a sense of joy and happiness when they receive the letters from the children.
Children aged 5 to 7, with support from their teachers write letters to their Pen Pals, which are then delivered to the Right at Home office. These are then distributed to the clients.
The clients respond by writing to their Pen Pal and their letter is returned to the office by a member of the care team for collection. It's as simple as that!
"It has been hugely popular as it improves literacy for our young and it enables the children to feel more in touch with their community. For older contributors it's nice that they can share stories and life experiences and after all, who doesn't like to receive a proper hand-written letter from time to time."
Duncan Cameron - RAH Owner/Director said: "We are delighted that the Right at Home care agency has got involved by getting their clients to start writing to the children. However, we are always looking for more older people to participate.
For more information please contact Belinda Sproates at Right at Home on 023 9387 8777 or email: havant@rightathomeuk.com"
By
Co-ordinator Issy Scott