Almost 100% Attendance As Students Return
Monday March 8 was a special day for Park Community School as it was the day we started to welcome back all of our students. The return was staggered over three days so that we could ensure the safety of both students and staff. A programme was put together so that students could safely return to their learning as fast as possible and teachers were full of pride at the way students have adapted to a stange new routine.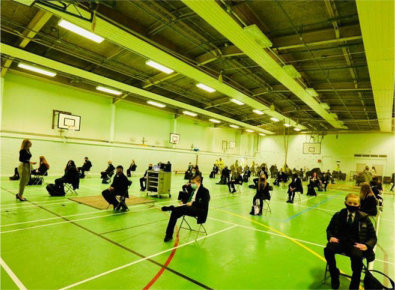 Students were taught to self-administer a Covid-19 test, first under supervision at school and then subsequently at home. Lateral flow tests will produce a result in 30 mins. Mask wearing and social distancing is in place while indoors to reduce the risk of infection.
Despite the 'strange' experience facing many students still in their first year of secondary school, students have adapted remarkably well, according to assistant head Jamie Bryce, who has been co-ordinating the testing. He said: 'Behaviour has been great. None of the children have kicked up a fuss about it. I could not be more proud of them.'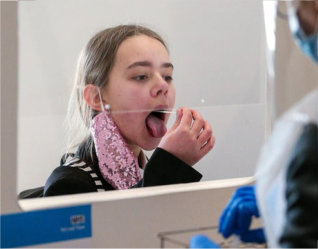 And the first day showed that students were keen to return to the classroom, with a near 100 per cent attendance record, according to headteacher Chris Anders. He said: 'That's showing a high commitment to coming back to school.
'It makes a change to our experience before Christmas. In the week before the Christmas break, our attendance was about 60 per cent. This was a combination of a lot of children being unwell or isolating – but half of these absences were due to concerns that it wasn't safe.'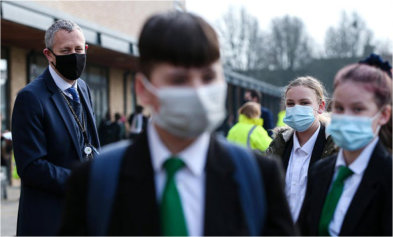 Despite concerns about infection clusters in schools, Park Community School has seen less than 10 cases so far in 2021. Up to 185 children of key workers attended in-person teaching during the latest lockdown. With more than 900 students at the school, the parents of just 30 students requested that their children not be tested.
For 12-year-old Ryan Jennings the test was not a welcome addition to the school day – but it was made more bearable with the promise of brighter days ahead. He said: 'I've been tested before – it almost made me sick. But it's good to get tested to stop Covid. 'This last year has been rubbish – It's been so boring stuck indoors. 'We should have a big party when this is all over.'