£15,000 for 'YES' - Young Explorers Squad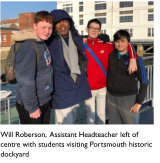 Postcode Publications are pleased to have had the opportunity to provide a £15,000 fund for the 2019 YES project, to enable young students to learn essential skills to enhance their life experience.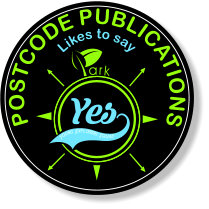 The strategy is for YES pupils to make use of the Apex craft opportunities centre, and Park Design and Print run by Park Community School (PCS) to produce such products as garden benches, nursery furniture using the Royal Doulton images saved from the Havant Memorial Hospital now on view at Havant Museum which PCS have permission to use, river-tables, shabby chic furniture and Christmas decorations. Such items could be sold to help fund the project.
The students would create and manage their own company to do this with assistance from PCS, selling products at pop up shops at various events and through their own web page.
Postcode Publications funding will cover supervision and tutor costs, provide a small wage to students, purchasing equipment, and materials, marketing and packaging. The students will present their interest and commitment to join the YES project. The students will stay after school two days a week, work one week in the Easter holidays and three weeks during the summer holidays as a minimum. If they are willing to do more subject to accommodation then hours could be increased.
The programme of trips will continue but there will also be rewards to these students displaying commitment and ideas to learn and continue inspiring others.