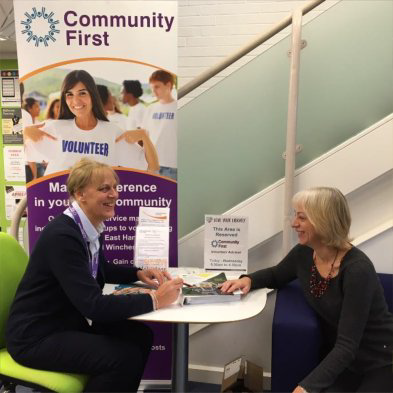 As we move into 2018 and the making of New Year's resolutions there's no better time to consider volunteering. The benefits can be great – it can help to reduce your stress levels, make new friends, learn new skills, and even advance your career. Giving to others can also help protect your mental and physical health.
Community First is a charity which helps people in Havant to find the right volunteer opportunity. Julie Eden, Community First's Volunteer Service Coordinator, advises: "We have a number of local organisations who are keen to have some new volunteers in 2018. If you enjoy the company of older people or like gardening then Malmesbury Lawn Care Home is looking for gardening help and for befrienders who can talk to residents, help with activities or accompany them on trips. Another organisation offering volunteering opportunities is the West Street Home which supports people with learning disabilities. Their residents are at West Street for a short time before moving on and you could make a real difference by helping them enjoy all kinds of activities such as music and arts and crafts.
If you are interested in health and wellbeing and helping people to improve their lifestyle then why not consider becoming a Surgery Sign-poster with Community First? Volunteers are based in GP surgeries and offer information on support groups for health conditions, social activities and assistance with exercise or diet.
All these volunteering opportunities provide full training and offer flexibility in terms of commitment."
So what are you waiting for? To find out more about these opportunities and many more please contact the Volunteer Service on 0300 500 8085 option 1, email julie.eden@cfirst.org.uk or look on the website www.volunteerwessex.org