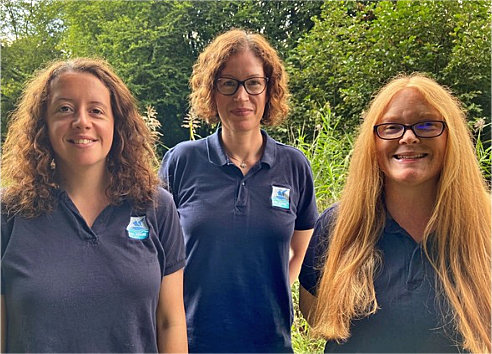 Three new rangers Miranda Lugg (left), Louise Ellis and Gail Richens joined the Bird Aware Solent team ahead of a busy winter season for the organisation.
Miranda Lugg, Louise Ellis and Gail Richens have boosted the team's numbers to increase awareness of birds which spend the winter in the unique setting of the Solent.
The 11-strong team will be visiting busy places where people and birds share the shorelines, covering important areas from Calshot in Hampshire, the Isle of Wight, and across to Chichester in West Sussex. Bird Aware Solent is a partnership of local authorities and conservation groups which helps safeguard the future of internationally protected geese, ducks and wading birds.
The rangers will be talking to the Solent's visitors about its worldwide importance for wildlife thanks to its patchwork of nutrient rich mudflats. Up to 125,000 birds migrate to the area every year from as far away as the Arctic.
Rangers are encouraging people to follow the Bird Aware Coastal Code: look out for birds; to move further away if they become alert; to keep dogs close; and to follow requests on signs.
For more information visit: www.birdaware.org or contact Kate Price McCarthy, Bird Aware Solent 07871 990823
kate.price.mccarthy@hants.gov.uk