The Portsdown and Horndean Light Railway Then and Now.
Many of you might be interested in local transport history may like to read my new book about the tram line that ran from Cosham to Horndean.
It was called the Horndean Light Railway and ran from south of Cosham to Horndean on the left side of the London Road to the George Inn on the summit of Portsdown Hill. The line then ran down the centre of the road until Waterlooville was reached. Single line with passing loops for the cars (as trams were called) to pass one another. From the Hulbert Road junction it ran on a reserved track on the right side of the London Road looking towards Horndean.
The book is of a then and now format with all the old postcard scenes loaned by Barry Cox from his vast collection and all the modern photograph taken by myself. In all there are eighty scenes.
The book costs just £9.99 with signed copies available from Park Lane Post Office, Bedhampton, Belmont Newsagents, Bedhampton and Keys Newsagents, Highfield Avenue, Waterlooville.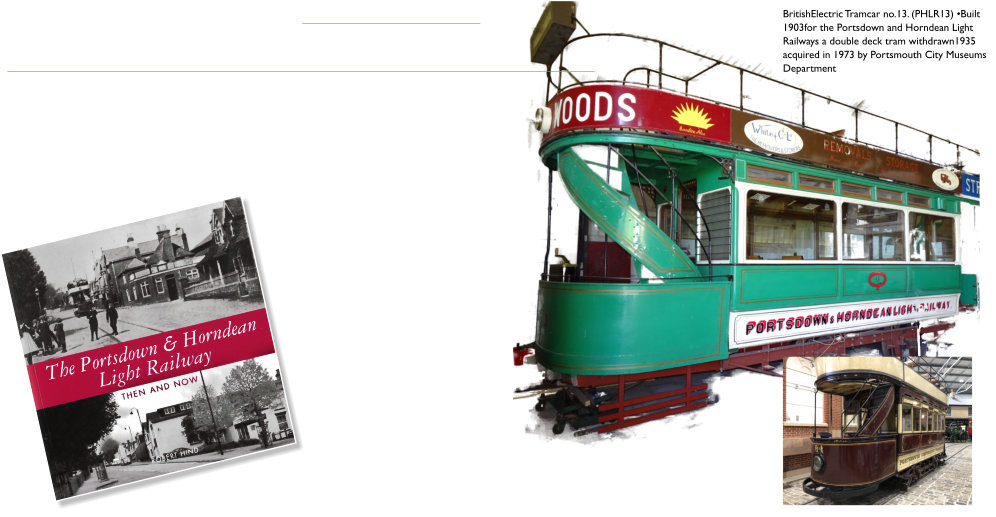 By
Bob Hind: bobhind2014@icloud.com