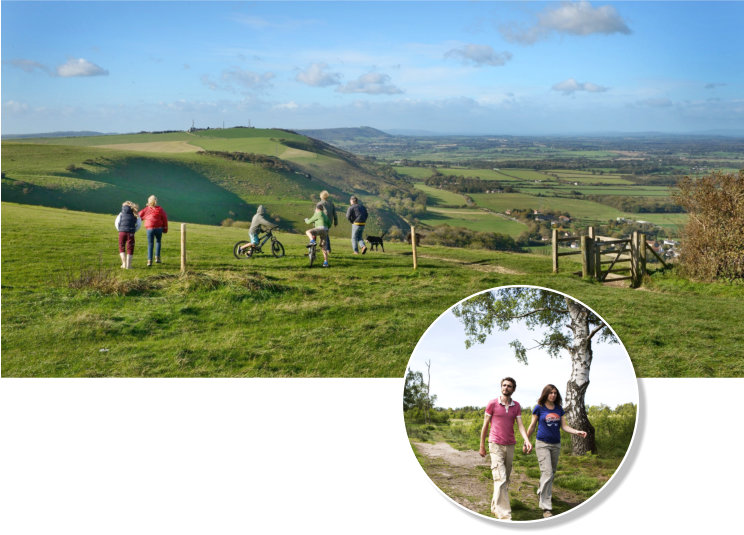 New cycling and walking routes, safe pedestrian crossings and an inspiring initiative to help young people are among the community projects to benefit from a funding boost from the South Downs National Park Authority.
A raft of initiatives across Hampshire and Sussex are set to benefit from a fund set up and administered by the SDNPA called the Community Infrastructure Levy (CIL), which is paid by developers to support new local infrastructure.
Eight individual projects are set to receive a share of just over £900,000, while just over £600,000 has been earmarked to support community infrastructure projects for Hampshire County Council, West Sussex County Council and East Sussex County Council.
In addition to the £1.5m, a further £280,000 has been given to 33 parishes for their own projects.
Community infrastructure covers a wide range of purposes, including transport, access, education, community buildings, climate change mitigation, green infrastructure such as tree planting, and recreation.
Among the projects will be an extension of the popular Centurion Way, following the former Chichester to Midhurst railway line. The works will create a new 5.3km multi-user path from West Dean to the South Downs Way at Cocking – giving cyclists and walkers disabled-friendly year-round access into the heart of stunning countryside.
Another beneficiary will be Petersfield's Kings Arms Youth Project, helping towards the purchase of, and improvement works to, a new permanent home for the project in Petersfield town centre. The project supports local young people affected by challenging home circumstances, as well as stress and anxiety-related conditions.
The fresh CIL funding comes after a previous tranche of funding, announced last January, benefited 20 projects across Sussex and Hampshire that took a share of £550,000.
Tim Slaney, Director of Planning at the South Downs National Park Authority, said: "In 2020 we began a new decade for the National Park by announcing some significant CIL funding and we're pleased to be finishing 2020 with this good news.
"Good infrastructure, particularly around access, recreation and well-being, can make a real difference to the quality of people's lives. A number of these projects will significantly improve access to the countryside, helping more people to connect with nature and reap the health and well-being benefits. After such a difficult year for so many people, I hope we can all agree that access to this beautiful landscape has provided great comfort and will continue to do so in the years ahead.
"The Community Infrastructure Levy is one of the cornerstones of our role as a planning authority, ensuring benefits flow from any acceptable development. It's wonderful to be able to help so many communities with such a varied range of projects."
All the CIL funding has been drawn from developers' contributions taken from the 2019/2020 financial year.