To Munch Community Food Project at Park Community School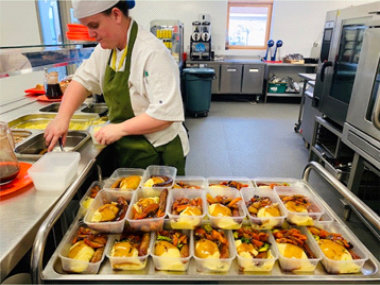 COVID19 has challenged the whole nation, causing fear, grief, panic and disruption to the way each one of us goes about our daily lives. The National Emergencies Trust (NET) has partnered with HIWCF to award Munch a grant of £8,350 to help those most affected by the crisis.
The funding awarded to Munch will provide the Leigh Park community with meals prepared by the catering team from the kitchens of Park Community School. The meals will be available for collection from the reception area of the School or distribution through our partners Foodbank PO9. The funding will provide in excess of 2,500 meals for those most in need within the community of Leigh Park.
Susan Parish, Business and Community Manager, Park Community School said "Thank you very much to NET and HIWCF for providing this funding, which is essential to ensure that we are able to carry out our Munch Community Food Project and make a real difference to people's lives.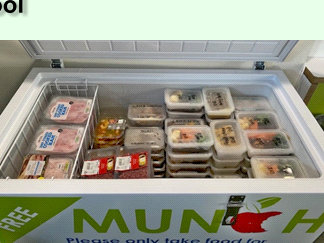 Jonathan Cheshire OBE, HIWCF Chairman commented "We are delighted to be able to support Munch in their work to help those in need in the local community. Local charities, community groups and voluntary organisations are providing a lifeline to those less fortunate, and it is heartening to see that these organisations can react so quickly and be so resourceful in the face of the coronavirus pandemic. The vital services that these organisations provide are more crucial now than ever before but are under threat more than at any other time. HIWCF is continuing to raise funding for charities across our region, for which donations can be made to the 'We're All Together' Fund: virginmoneygiving.com/fund/AllTogether".