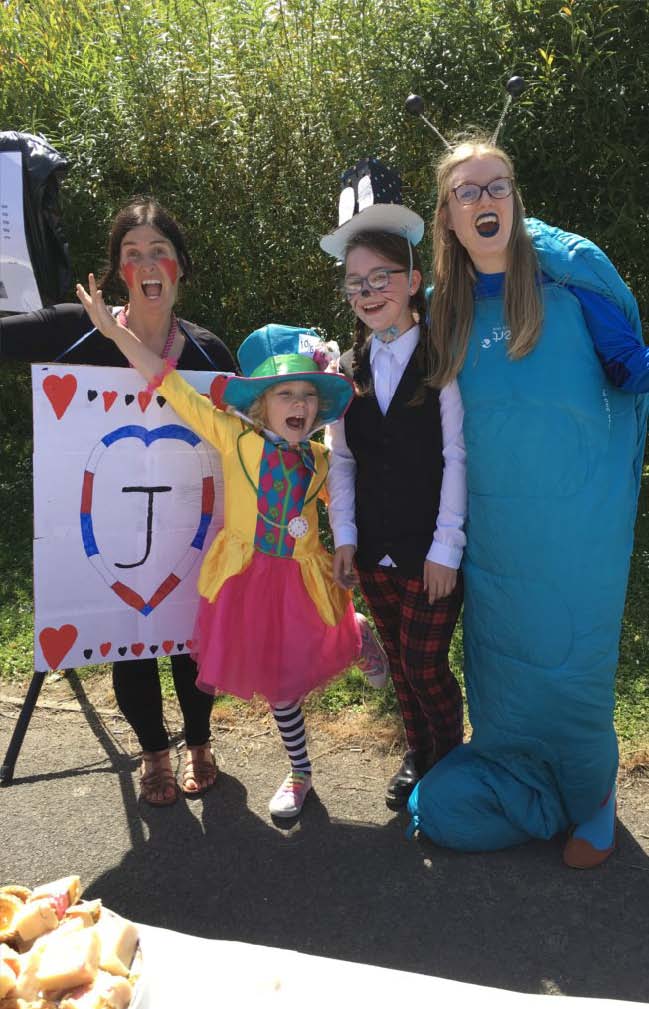 The staff and pupils of Mengham Junior held their annual tea party on a sunny June afternoon. This year's theme was Mad Hatter.
We took inspiration from Alice In Wonderland and dressed up as characters with Head Teacher Wendy Bolton being the Queen Of Hearts of course!
Parents were very supportive as always and joined us for tea, cake, entertainment, fun and games. Our parent association FOMS were out in force providing the raffle and various other fundraisers. We were honoured once again to have guests from Gorseway Retirement Lodge who we always love to see. The Mayor Of Havant, Cllr. Elaine Shimbart, was able to join us as well and was our VIP judge of the hat competition.
This year, as well as buying some fabulous staging accessories for the school, a percentage of the fundraising will go to the Brain Tumour Charity.