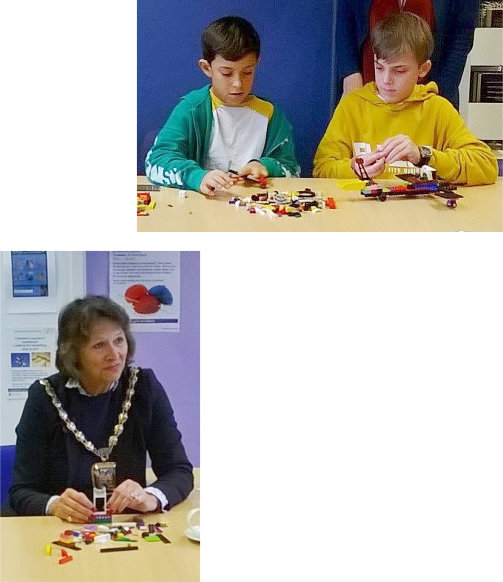 The Havant Brendoncare Saturday Club enjoyed a visit from the Mayor of Havant, Councillor Diana Patrick, on Saturday 2 November 2019, at the Havant Library with children from the Havant Library Lego Construction group making it a fun and inter-generational activity.
Venita Symmons, Brendoncare Club Support, said, "It was great fun, with the club members and children playing together and building Lego models. Multi generational interactions can have some truly beneficial effects on both older people and children. Older people feel invigorated and happier and the children learn how to interact with older people.
"These clubs makes a huge difference to members' lives. They come together for companionship and fun and look forward to meeting their friends every Saturday from 1.30pm to 3.30pm, at the Havant Library, Meridian Centre, Elm Lane, Havant, PO9 1UN. Each week, members enjoy a varied programme of activities, including quizzes, table games and guest speakers. New members and volunteers are always very welcome to come along and join in the fun."
More information about the Havant Saturday Club and Brendoncare Clubs can be found on the charity's website www.brendoncare.org.uk/clubs or by telephoning 01962 857099.