Susan Mitchell is the owner of 'This Mama Can!' Supporting mums in our local community.
"As a qualified life coach I offer one to one support and coaching for mums.
Being a new mum is a special however sometimes tricky time for reassessing goals and getting the balance in life right and having gone through it myself, I get it!"
What's it all about?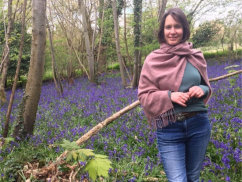 Susan's on a mission to spread the word in the local community that it's ok to reach out, ask for help, get support and find your new direction.
Susan uses expertise and a network of experts such as working with Loft24 a health and wellness centre in Portsmouth with mum and baby friendly classes, helping everyone achieve better, fitness, nutrition and happiness.For more info go to: www.this-mama-can.com