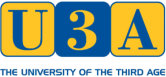 U3A members are very similar and very different. If you perused a general meeting of our Havant branch you would see men and women of a certain age joining together with a common purpose to learn, either at individual interest groups or by a shared experience at general meetings. Some attend happily individually or with friends; others stay on the periphery without indication of their thoughts.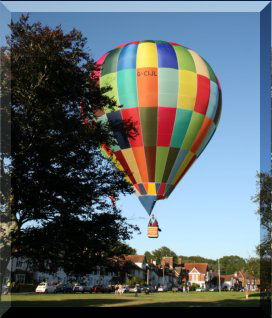 Coincidentally, over the last few weeks we have distributed leaflets with details of our organisation to various sites in the Havant area. This has included Community Halls, Churches of different denomination, Doctors Surgeries and Art Centres. Talking to people at these venues also highlighted issues of loneliness and isolation. It is therefore important for us that a balance is maintained between individuals enjoying independent living, learning and activities and those that need an encouraging hand.
Havant U3A has a welcome group that delights in greeting members old and new on arrival, helping those that would like some guidance particularly during their first few attendances.
Our groups continue to thrive and this month the Photography group is centre stage. They consistently produce beautiful images, regularly choosing a selection of photographs for our online Gallery and some have been included in local publications. Included here is 'Take Off from Rowlands Castle', (pictured left) captured by U3A Committee member Geoff Worthington.
There are vacancies and new members will be very welcome.
Another group enjoying discussing these testing times is Current Affairs. The group has a good mix of members who have managed to cover a wide range of subjects as well as the ubiquitous 'Brexit'. Last months meeting provided food for thought in respect of young people and their use of social media, now becoming a huge challenge for teachers, parents and grandparents. Most of us know we cannot turn back from the sometimes frightening advance, but keeping us protected from potential pitfalls was well worth a debate.
Please come along and join in. Contact: www.havantu3a.org.uk