GETS HELP FROM POSTCODE PUBLICATIONS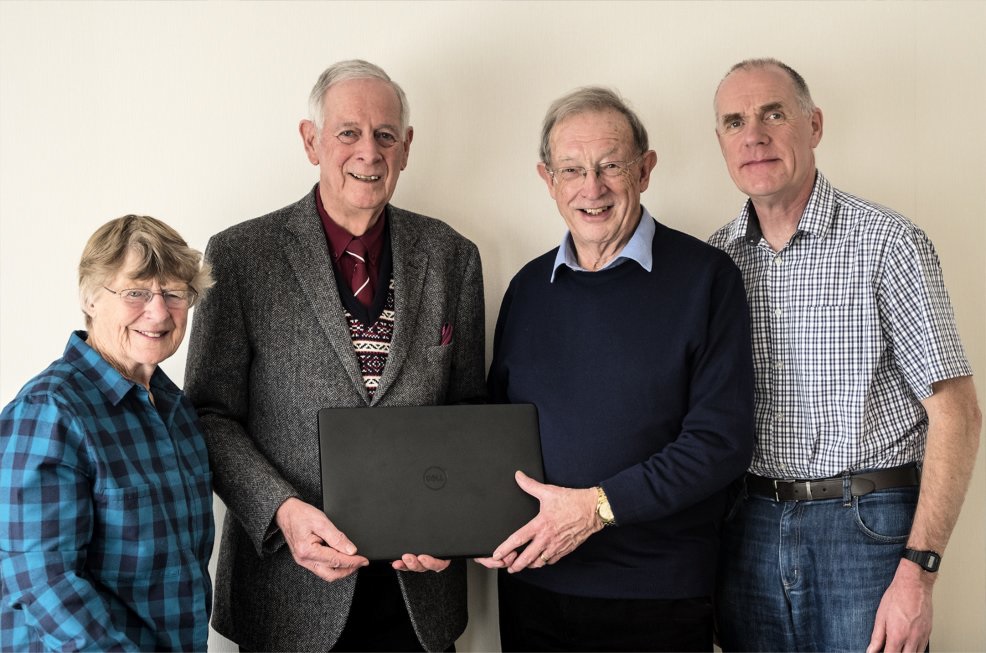 We are pleased to help provide Horndean Camera Club with a new laptop and other photographic equipment to help them upgrade their projector capabilities used extensively by club members. Horndean Camera Club meet every Wednesday evening from September to May at Catherington Village Hall.
The club celebrated their 60th anniversary last year and hold internal competitions with other local and national clubs. They have an active membership of seventy-four people ranging from novices, juniors and full membership, and are always inviting new members to join.
Geoff Lambert their Chairman says " we are an active and progressive club always looking to improve, and are very actively involved within our local community. We have run classes for schools where the pupils make their own pin-hole cameras and proceed to take a photograph and process the images into a proper photograph. The children really have fun whilst they learn more about photography".