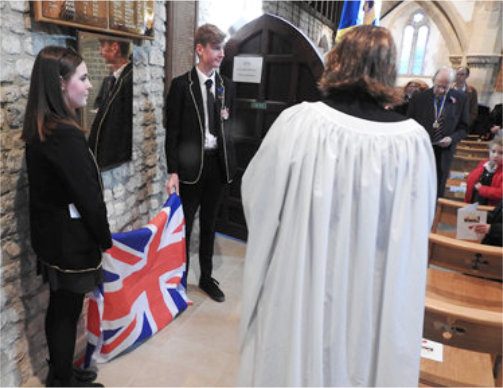 On Thursday 7th November a Special service was held at St Mary's Church to unveil an additional Memorial Plaque to the nineteen Servicemen whose details were found during the research and had not been recorded on the existing plaques. The Hayling Lions Club kindly donated this additional plaque which was unveiled by the Head Boy, Ethan Lewis and the Head Girl, Lucy Walker of Hayling College.
The local schools, Mengham Junior and Mill Rythe Junior took part; nineteen pupils each placed a poppy and lit a candle as each of the servicemen's names were read out by Etham Lewis. Lucy Walker read the poem 'Perhaps' by Vera Brittain.
The College Singers sang 'Poppies' composed and written by Neil Ogley, Head of Music.
This very moving Service ended with Eveline Johnson of Hayling College singing a poignant rendition of 'Keep the Home Fires Burning' which really touched those attending.
The project was funded by a grant from the Heritage Lottery Fund and involved many Hayling organisations, residents and established Hayling families. Hayling Island U3A were pleased to work with the whole community and honoured to be able to interview men and women who served on Hayling Island during the war years.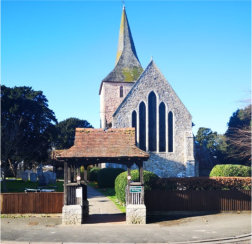 By
Karan Walker, Hayling Island U3A.