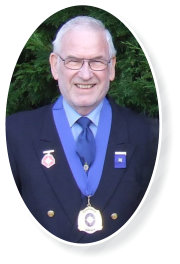 The Institute of Transport Administration is delighted to announce that Ray Rowsell from Hayling Island has been elected as Deputy President of the Institute.
Institute Director, David Dalglish commented "To have Ray as our new Deputy President is to be welcomed by the Institute. As a proactive member of the society for many years sharing a personal passion to continually promote professionalism within the transport sector, his reliability to offer considered guidance, is to be welcomed" He went on to say - "It is going to be a pleasure to work alongside and be guided by Ray in this new role"
On hearing the news, Mr Rowsell said "When I joined the Institute to undertake its very first formal education course, which started at Portsmouth's Highbury College in 1965, an honour such as this could not have been further from my mind. In this prestigious role I hope to be able to continue to support the Institute by encouraging young people to learn with this Institute and make a career the transport industry - an industry that has shown such resilience and adaptability in these very difficult times for the country."