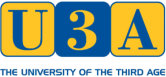 Hayling Island U3A wish all readers of this newspaper a Very Happy Christmas and a Peaceful New Year. At this time of the year families gather together and we are asking if any of your family ever lived on Hayling Island between 1919 and 1946 we would love to hear their story. The members of Hayling U3A will be working throughout 2018 gathering information on what it was like to live ,or work on Hayling, or perhaps take an annual holiday on the golden sands of Hayling.
We are also keen to make contact with all families who lost loved ones during the Second World War, either in the forces or as civilians due to enemy action. In September /November 2019 we are hoping to publish a book illustrating the social changes which took place on the Island as well as holding an exhibition .
This period of history was one of great change for everyone, and saw the introduction of electricity into every home along with piped water and mains sewerage. Young people today can't image what life was like without a telephone, iPad, or T.V. These years of great change in the home and the social life of all who lived on the Island need to be recorded before all memories are lost.
If you feel that you can offer any memories or photographs of your family please make contact by e-mail to: changingyears@haylingu3a.org.uk
Many thanks and may the New Year be kind to you.