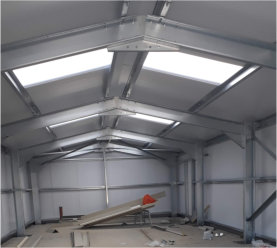 The end is in sight for the construction of Man's Shed after three years.
We are now in the process of fitting it out which is very exciting because we can see light at the end of a tunnel.
We have received funding from the small lottery fund for £10,000 for the installation of utilities and now looking at funding for outside infrastructure materials and internal fitting out.
We are still holding our meetings in the small hall of the United Reform Church, Mengham on Thursdays at 2pm.
See our website himsa.co.uk, ring 07802 989943 or info@himsa.co.uk
Current annual subscription is £15