Help us to find you
We have previously highlighted the need for clear numbering of all properties on the Island to assist both responders and ambulances to quickly attend patients. During the summer months a related problem has arisen a number of times that has delayed our emergency response.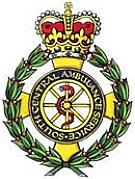 Giving a clear and concise location when calling 999 or 111 is equally as important as having the location of the incident clearly signed.
On a number of occasions valuable minutes, sometimes as many as twenty, have been taken up trying to find where the patient is located as the incorrect address was given to ambulance control.
On one recent occasion the wrong address was given for a patient who was found to be in cardiac arrest. This resulted in both the Hayling CFR, who would otherwise have been with the patient in under four minutes, specialist paramedics and the supporting ambulance and specialist paramedics losing valuable time in attending the patient. The seriousness of this becomes very clear when you realise that for every 1 minute delay the chance of survival drops by 10% if a defibrillator cannot be applied to the patient, albeit immediate commencement of CPR will make an invaluable contribution to maintaining the patient's life support function.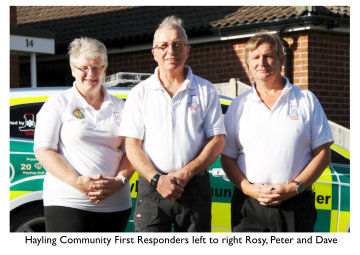 We urge both residents and particularly visitors to the Island, to quickly check their location before calling 999 for an ambulance. For example the Island has multiple sailing clubs, camp sites, holiday resorts and caravan parks so just giving an address as "the caravan park in X Road" or "the car park on the beach along the Sea Front" can lead to the type of delay highlighted above.
While this article is written by the Hayling Island Community First Responders, the same issue applies across some other areas of the Postcode Publications readerships.
The Hayling CFR group will offer free awareness training in CPR to any group, organisation, business or individuals that are willing to give just thirty minutes of their time.
To book a training session just contact: Co-ordinator Peter Halkyard at 07876 597194 or at peterhalkyard70@gmailcom
Emergency calls responded to by the Hayling CFR group continue at a rate of approximately three a day with over seven hundred calls responded to so far this year.
By
Co-ordinator Peter Halkyard peterhalkyard70@gmailcom