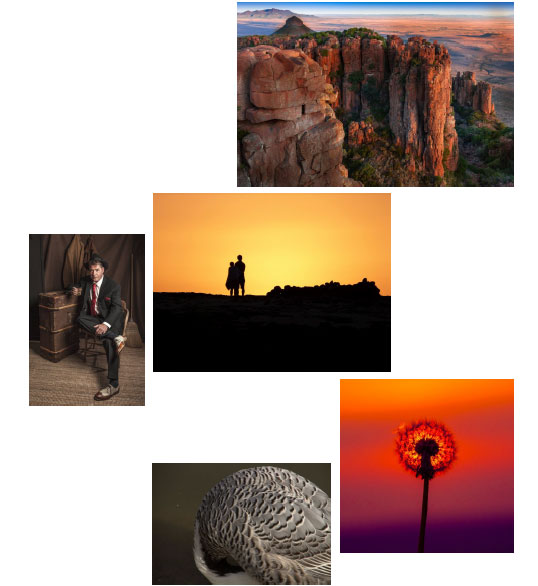 Hayling Island Camera Club have been delighted to welcome a large number of new members this season. Many are beginners who have welcomed the special skill workshops put on to enable them to compete in the internal club competitions but others are already experienced photographers. What is interesting to note is the fact that nearly half of the new members do not actually live on the island.
Two rounds of the internal Print Competition have been held and one round of the internal Projected Digital Image Competition. The overall winners of these three competitions were:
1st Round Print Competition: John Watkins (Advanced Section) with "Sunflower". John says this image was taken at the top of Butser one evening when there was a lovely sunset. Seeing this dandelion nearby, he couldn't resist taking its image against such a sky!
2nd Round Print Competition: Carol Johnstone (Advanced Section) with "Going Home – Vintage". Carol says she was presented with the perfect opportunity to take this studio shot when the model, Moz Morrisey, told her he was going to wear his demob suit for his forthcoming wedding. Carol had had this sort of shot in mind for some time previously – the old suitcase, the old hickory chair, the bourbon in hand and the "Can't wait to get home" expression on Moz's face enabled Carol to portray this shot of a member of the armed forces anxious to return home to his family.
1st Round Projected Digital Image: Neil Shawcross (Advanced Section) with "Valley of Desolation" – South Africa. Neil is a frequent visitor to South Africa, bringing back some wonderful wildlife photographs.
New members have been well represented in the early rounds of club competitions and a couple of their winning images from individual classes are alsoattached as a sample of the work shown:-
"Let's Watch the Sun go Down!" – Michelle Curtis (Beginner Section, Round 1 Projected Digital Image). Taken in Fuerteventura, Spain, Michelle says she didn't know the couple and it was just one of those moments which make a great picture.
"Emperor Goose" – Jools Robertson (Beginner Section, Round 1 Print Competition). Jools says she was attracted by the pattern on this goose on a visit to the Arundel Wetlands Wildlife Centre.
The presentations enjoyed by members on the Monday evening club nights have, to say the least, been wide-ranging and very different! For example, from making an audio/visual presentation, exceptional seascape images by Robert Harvey who impressed members by his meticulous preparations for his shots – to "Shooting tin birds" – a presentation from a military photographer. Another exceptional presentation was, in fact, a last-minute stand-in because of illness of the booked presenter. Phil Shaw shared his work and his knowledge on "Low Light Photography in and around London".
Clearly a professional presenter, he shared not only the settings and techniques he used to take his images but also the postprocessing methods which can be used to overcome some of the common difficulties encountered in low light photography. This evening built beautifully on the learning from the light painting skills workshop held the previous week by club members, John Watkins and Trevor Ager.
As always, any members of the public are invited to attend any of the outside presentations enjoyed by club members on Monday evenings by the payment of £5 at the door. January will see a presentation by Andrew Mills, M.A. on "The Trans-Siberian Railway " , a travel log designed to show the essence and atmosphere of his trip between Vladivostok to Moscow. The full programme for the season is shown on the club website www.haylingislandcameraclub.co.uk.