The Art of Photography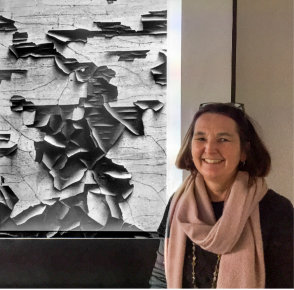 On Saturday 7th March Sandra Smith presented a Day School for the Havant WEA at The Spring on the topic: The Art of Photography. The audience enjoyed a pictorial treat as every aspect of photography discussed was illustrated with stunning images, in black and white and colour, ranging from the first images created by Joseph Niepce in the 1820s who produced an image on silver plate, to the popular photography of Fox Talbot and Julia Margaret Cameron.
Photographs in the 1800's were used to record surgery procedures, also artists such as Degas often took photographs of their subjects before starting a painting. The audience was surprised to learn that in the 1850s Roger Fenton, commissioned by the British government to photographically record the Crimea War, moved bodies around on the battlefield to produce more effective photographs!
The presentation ended with images of modern and abstract pictures taken by renowned photographers. The conclusion to this very informative and enjoyable Day School was that although photographs are often manipulated and changed from the original images, Photography is definitely an art form.