Havant Borough Talking News is a free service for Blind and Visually Impaired People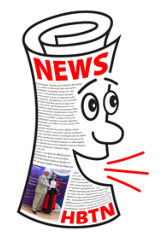 Havant Talking News is looking urgently for volunteers to help us produce fortnightly recordings of local news for our visually impaired, and often, lonely people in the Havant area.
Small organisations like ours can make a big difference to the lives of our listeners, who often feel cut off from their community. Havant Talking News is run entirely by volunteers, and we know that our service is valued in the local community.
What is involved? Briefly, you would be working with our news gatherers, bringing together pre-selected local news articles ready for a fortnightly recording session. We hope that the commitment would be around once every two months.
We want to make the articles 'listener friendly' so some editing of the articles would be needed.
Time is not on our side as in June we will lose 2 of our current volunteers and need to fill the slots as soon as possible. Currently we are working from home but are looking to move back to our recording studios in Havant some time in May.
If you want to know more about Havant Talking News please check out our website at www.hbtn.org.uk
If you are interested, want to find out more, or would like to visit our studio and see what we do, please email us at: admin@hbtn.org.uk