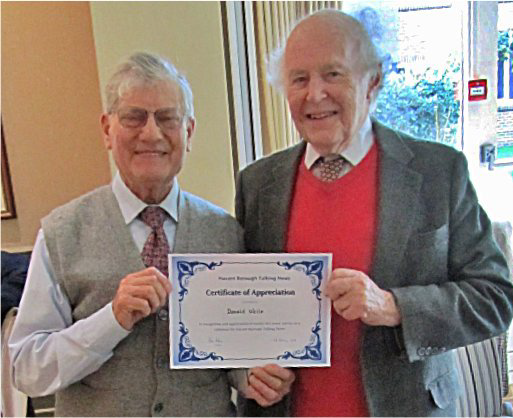 For twenty five years, Havant Borough Talking News has been providing free audio recordings of local news for blind and partially sighted people.
The charity started out with no premises and very little funding, but with the dedication and perseverance of a determined group of volunteers, the charity has premises, up-to-date equipment, and funding to continue to provide this valuable service for the foreseeable future.
This is very different from when the Talking News started in the early 1990s. The first recordings were produced at Horndean College with the help of students, and were recorded directly on to tape. The charity moved from site to site, until eventually offices at East St, Havant became available. Now the recordings are digital, and sent out on cassette and memory stick.
The Talking News is very well received, with comments from readers saying,
"Listening to the News has made me feel part of the community again"
On 28 February the charity celebrated with an anniversary lunch at the Brookfield Hotel, where listeners, volunteers and supporters came together for a lively lunch. Jan Turner, a founder member recounted her experiences from the early years, and volunteers with 25 years' service received certificates of appreciation.
Havant Borough Talking News is always looking for volunteers. If you think you want to be part of the next twenty five years, please contact HBTN.
You can phone 023 9248 0101, or email: admin@hbtn.org.uk If you want to find out more, please visit our website at: www.hbtn.org.uk