A free service for Blind and Visually Impaired People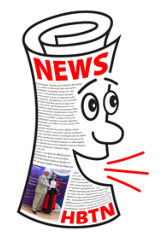 Suspension of Havant Talking News Recordings
Havant Talking News has suspended our fortnightly news recordings. This was not a decision we took lightly, but we are unable to ensure the well-being of our volunteers and listeners during this pandemic.
The last recording was put together on 30th March and is available on the HBTN website www.hbtn.org.uk. It was a valiant effort with volunteers recording, and editing on phones and other domestic equipment.
However, we know how much our service is valued and we want to reassure our listeners that we will be back! We are all looking forward to the day when we can start making these valuable news recordings again.
We may not be open for business, but our listeners can continue to contact us at the offices on 023 92480101. We continue to pick up and return calls.
Of course we know that the people we want to reach may not have access to our website, so we appeal to anyone who has a loved one or friend in receipt of the talking news, to let them know, and to tell them,
We will be back!