A free service for Blind and Visually Impaired People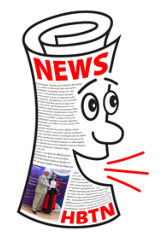 Havant Borough Talking News needs help!
After ten years of recording and mailing out Talking News to the blind and partially sighted people of Havant Borough, our all-volunteer group has turned its attention to a different problem – the sad state of affairs of the outside of its recording studios in West Street, Havant. Miracles are rare and it looks as if only hard work will return the Shop Front to its former glory.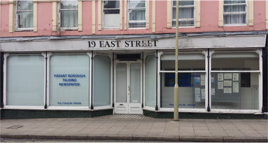 We are willing but not so able. CAN YOU HELP? We need help with some carpentry, or even a paint pot and brush. We have the materials – or will have once we know what is needed – but we do need some of your time, and your enthusiasm! The Talking News volunteers are not getting any younger, and we can't do it alone.
We provide over a hundred of our 'Listeners' with a forthrightly digest of local news. It means a lot to them. The elderly, particularly those with poor or no sight are often very lonely, and the Talking News helps – they know they are not forgotten.
If you can help, please do get in touch.
Telephone 02392 480101 and leave a message or email admin@hbtn.org.uk