Coming soon to Havant Academy
The Aled Price Productions Performing Arts Academy opens at Havant Academy on the 21st April. This amazing opportunity is open to children aged 5-16 years. These classes will be offering the children the opportunity to learn dancing, singing and acting, all with the aim to increase confidence and performance ability. The children will be working towards an annual performance, as well as community events, competitions and festivals.
The aim of the sessions is to create a fun, friendly, safe haven for children to hone their performing skills outside of school.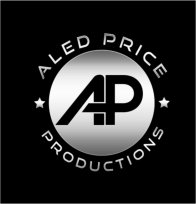 These amazing classes are just £10 for 4 hours of education! Sibling discount; with the first child paying £10 the second child pays £8!
There will be a 'walking bus' from Front Lawn Primary Academy at 9.25am to walk over to Havant Academy together. The children will then be walked back over to Front Lawn at the end of the session.
For more information please email henrietta@aledpriceproductions.com
Don't forget to book your football pitches here | Only £50 per game!
Contact Louise to book now | Community@havantacademy.co.uk | 07738 838 416