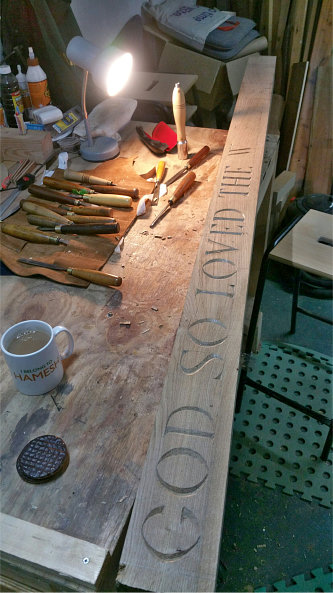 Wood-carvers carving 'God so loved the World' in the cross under a good light at HAMESH Men's Shed with the obligatory cup of tea and chocolate biscuit.
HAMESH were asked if they could restore the wooden cross at the Woodmancote Church which had been exposed to the elements for many years and was severely decayed.
George Palmer agreed to do the work which involved sourcing the right piece of oak and carving it before erecting at the one hundred and twenty year old church.
An open day and service at the restored church is planned for 30th March.