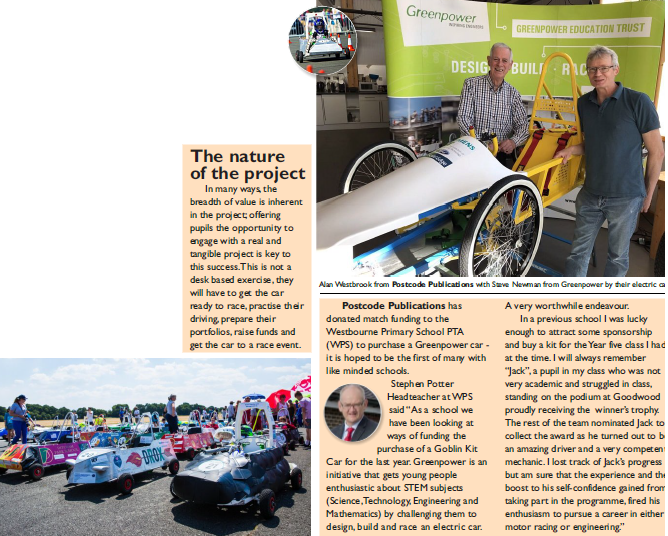 Postcode Publications plan to support and sponsor the Greenpower Education Trust who provide a perfect platform for young people to work with employers.
Greenpower projects give positive inspiration about the world of work and meaningful dialogue about careers in industry, inspiring young people to further pursue Science, Technology, Engineering and Maths (STEM) subjects or careers.
What impact does participating in Greenpower have on young people?
As an engineering project, it delivers an exciting and inspiring STEM enrichment opportunity, but the benefits extend far beyond this. Teachers, parents and young people themselves are telling us that children grow in self-confidence and their sense of agency and that the project develops their critical thinking and problem solving skills.
The most often cited value is the improvement in pupils' workplace skills which we know from extensive reports is an area of concern for employers. All of these benefits will be vital for our young people as they navigate an increasingly complex and fast changing world of employment.