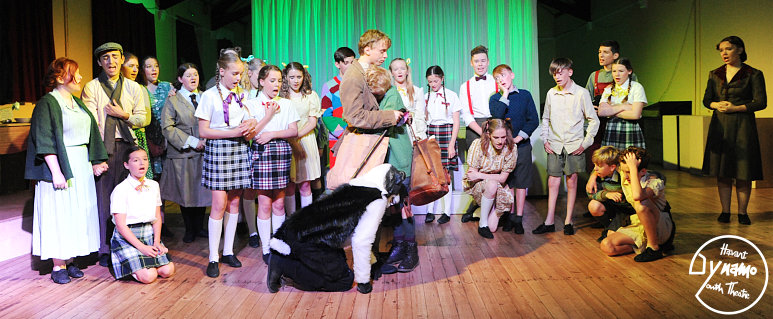 Dynamo Youth Theatre completed a sell out 5 performance run of 'Good Night Mr Tom' by Michelle Magorian at The Pallant Centre. Set at the start of World War 2, the story of a reclusive elderly widower and the damaged and abused evacuee who stays with him is moving and heart warming.
The 42 strong cast, mostly the younger members not taking public exams at this time of the year, received numerous enthusiastic comments from the audience for their interpretation of a difficult story.
The next Dynamo show will be the comedy 'Daisy Pulls It Off' to be performed by the 6th formers leaving the Company, at The Spring Arts and Heritage Centre 6th - 9th September.