You may not have noticed us as we are tucked away in Washington Road, off Victoria Road. Our lovely building, which we have occupied since 1998, was Emsworth's original school before St James and Emsworth Primaries were built. Glenwood School started in the 1970's as part of Cowplain County Secondary School and, having become independent a few years later, moved here following enlargement and updating of the building. I was thrilled to be appointed as Head in April 2019, followed by my Deputy Headteacher Annie Williams who joined us in September of the same year.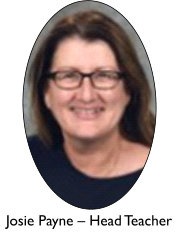 Our special needs school caters for approximately 100 pupils of secondary school age with mild to moderate learning difficulties, including those with autism and other complex needs. We provide a relevant and enjoyable curriculum so that our pupils can achieve outstanding outcomes and succeed academically, physically, emotionally and socially.
2020 was a difficult year for everyone, but during the pandemic we worked hard, revising our curriculum and we are looking to improve the school environment outside, including redesigning our land-based studies and outdoor learning areas to promote social interaction with improved outdoor eating and learning areas.
We would like to engage more with our local community, so please have a look at our website and follow us on Facebook – you might also see groups of our pupils in the locality, studying wildlife/nature, visiting local businesses and learning skills that will help them in the future.
Look out for future articles about us and if you would like to know more please contact us: Glenwood School, Washington Road, Emsworth, Hampshire PO10 7NN
01243 373120 adminoffice@glenwood.hants.sch.uk